---
On March 15, 2016, the first Summit of Integrity Summit for Prosperity held in Arad was held. The event brought together successful bank, economic, entrepreneurial and academia executives from Romania and other countries around the world who discussed the best solutions for the development of an honest and profitable business.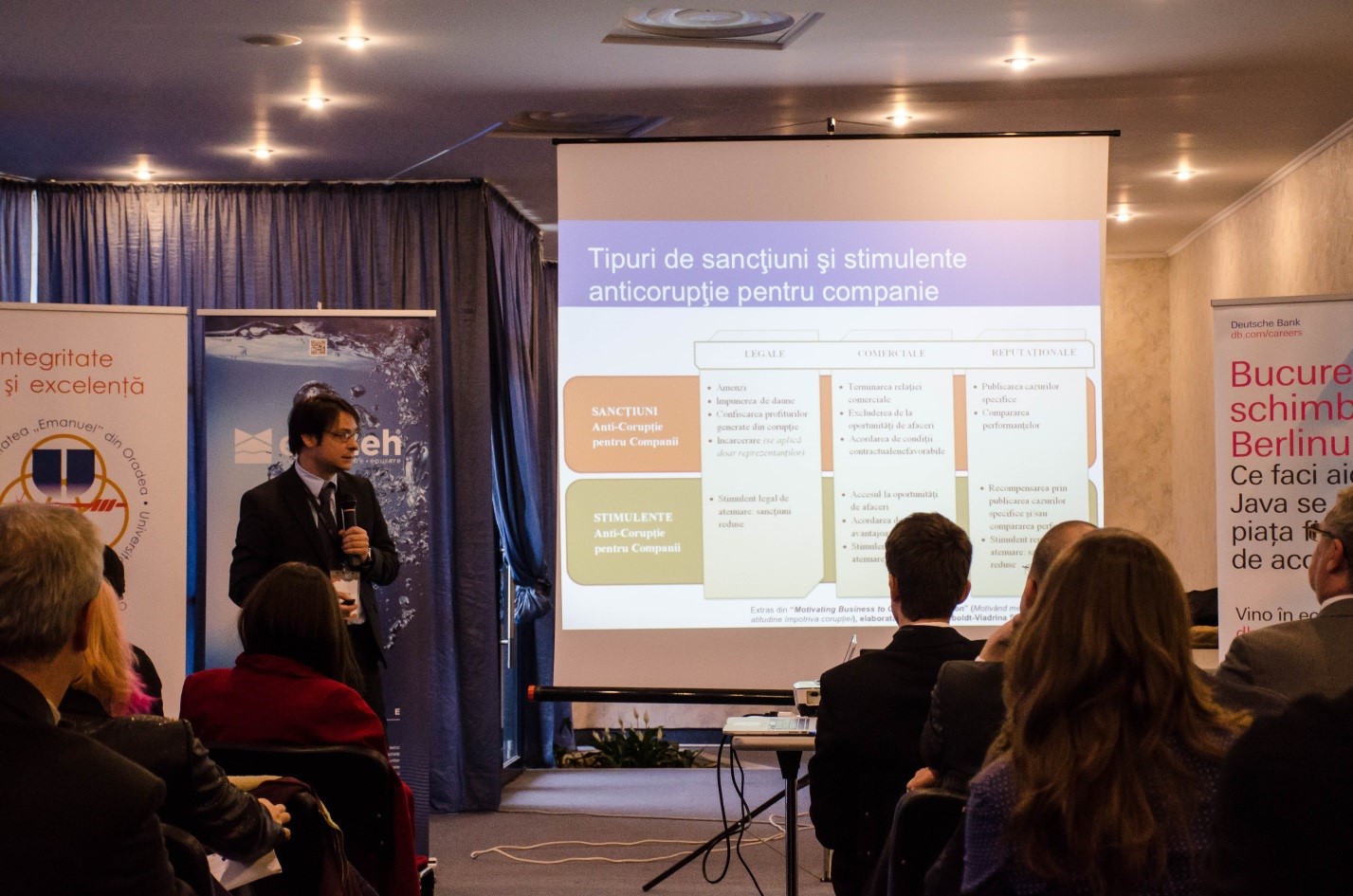 The Arad 2016 edition was dedicated to preventing the risks of corruption within companies and promoting integrity in trade relations. An essential element in this respect is the creation and operationalization of integrity alert management systems (referrals on workplace irregularities) within companies. At the conference, Transparency International Romania outlined how integrity alert management mechanisms contribute to building a pro-active organizational culture based on ethics and compliance where employees and employers work for the common benefit and help identify the risks they face can affect the business and the formulation of solutions for their company.
Lack of ethics, lack of compliance or even corruption affects the stability and profitability of businesses and the communities in which companies operate. In order to avoid corruption costs, companies need ethics and compliance programs that fill gaps, lower costs and provide medium- and long-term stability. Along with the other tools to reduce the risks of non-compliance and corruption, integrity alerts programs are meant to report irregularities in the company before they get bigger.
This prevents image shocks and scandals that affect the company's credibility with partners, investors and customers. Also on the occasion of the Integrity Summit for Prosperity, Transparency International Romania announced the organization of three workshops with free participation on the benefits of integrity alerts and practical solutions for the creation and operationalization of warning management systems.
---
Data publicare
:
15/03/2016