---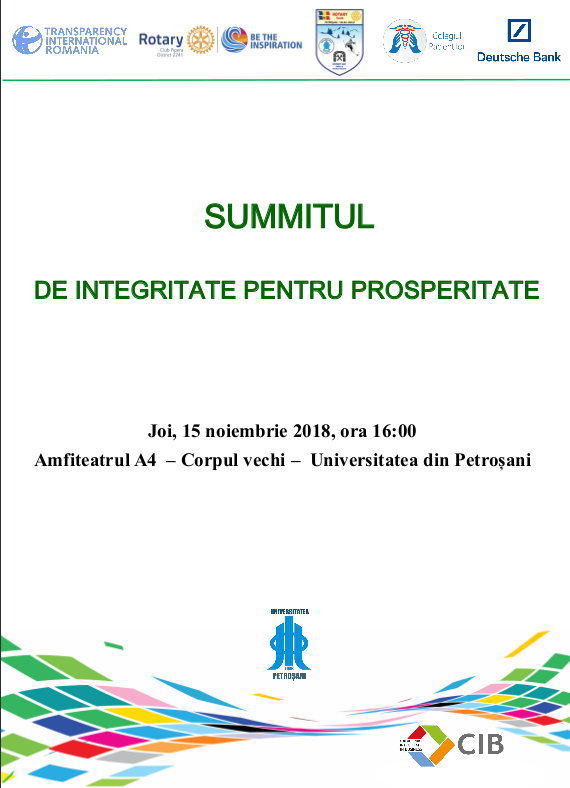 Transparency International Romania, Rotary Club Petrosani Jiu Valley, Patient College, Deutsche Bank Global Technology and Petrosani University Organize the Integrity Summit for Prosperity in Petrosani, Thursday, November 15, 2018, starting at 16:00 in the A4 Amphitheater - Old Building - University from Petrosani.
At its twenty-first edition, the Summit promotes integrity as a key element of success in the development of the public and private environment.
Through Transparency International Carpathian Integrity, Transparency International Romania reaffirms its support and takes important steps in supporting a transparent and inclusive business environment that will make a decisive contribution to the economic development of the country and to the well-being of local communities for an 'Honest Romania Without Corruption' .
At the same time, the format of these meetings provides an excellent opportunity for interconnection, exchange of experience and good practice between public and private sector representatives, while creating the premises for their long-term cooperation in order to ensure the sustainability of transparent and responsible entrepreneurship .
Data publicare
:
14/11/2018