---
Confiscation of the Proceeds of Crime
- European perspectives on combating serious crime -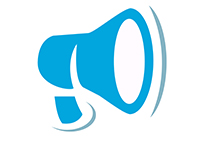 Brussels, 24 March 2015: A conference was held to present the study on the recovery of damages caused by corruption and an "ideal model" for procedures for seizing illicit proceeds - a model based on transparency, efficiency and respect for human rights. Declarations from the conference:
read more...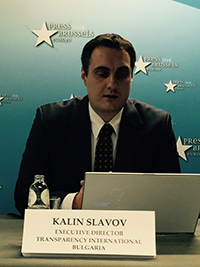 Kalin Slavov
Executive Director of Transparency International Bulgari​a
"We are here to present the work of four Transparency International chapters: Romania, Bulgaria, Italy and the EU Office. The main result is the so called ideal model on assets confiscation"
read more...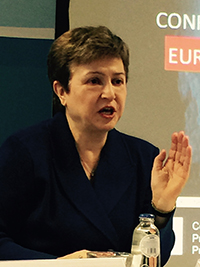 Kristalina Georgieva
ice President of the European Commission
"The existence of organized crime and corruption are important threats to the EU space. These threats are diverting billions of euros, are distorting the competition and are creating channels for money laundering and for very bad political behavior. So we have to fight fire with fire. Aggressive asset confiscation policy has to be the response. The people of Europe expect us to have the courage to take action"
read more...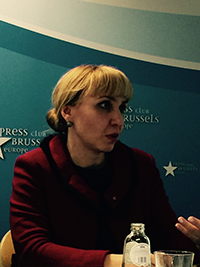 Diana Kovatcheva
Transparency International Bulgaria, former Minister of Justice
"The work of Transparency International Romania, Bulgaria and Italy is based on the premises of Article 83 of the EU Treaty – to harmonies EU standards. Despite the differences, our policy proposal to the EU, seeks to create the opportunity to promote a common standard in tracing, freezing and confiscation of assets. This is crucial for transparency, accountability and respect of human rights"
read more...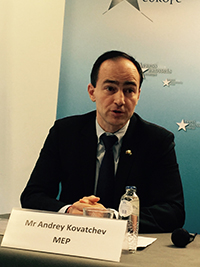 Andrey Kovatchev
Member of the Presidency of the European Parliamen​t
"Asset confiscation is in line with the high priority action started by the European Parliament last year. This is now under debate regarding the fight against tax evasion. The key aspect is mutual recognition of judicial acts in tracking and freezing of assets and in recovery of losses resulted from criminality, corruption and tax evasion"
read more...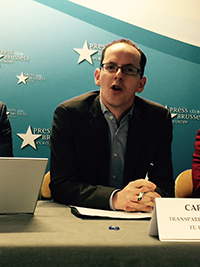 Carl Dolan
Director of the Transparency International EU Offic​e
"This is a test for the strength of the European Union to move on with the fight against corruption"
read more...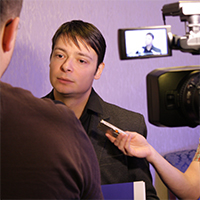 Victor Alistar
Executive Director of Transparency International Romania
"The new policy is meant to connect the dots between different EU policies, such as anti-money-laundering, mutual recognition of judicial orders, fight against corruption and recovery of cross-border proceeds of grand corruption.
It is essential to enforce the new mechanism in a nonselective way. Given that the corruption, as estimated by the World Bank, amounts to 5% of the global GDP, it is the largest "industry" in the world, as well as in Europe.
To ensure the success of EU measures to reinstall social justice and achieve the positive results people expect, by the mid-term review in 2019, it is recommended to organize a special EU focal point and a unique register for tracing, freezing and confiscating illicit assets, gained from corruption, organize crime and tax evasion"
read more...
---
Data publicare
:
24/03/2015